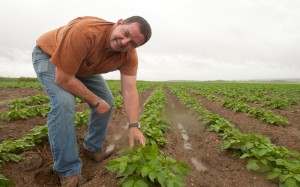 G.Cracknell Ltd source their potatoes from growers who use Certified Seeds and are from growing areas that are grade one. The growers operate their farms to Assured Produce Scheme standards and are APS registered as they are independently audited.
We buy from these regions – Lincolnshire, Shropshire, Cheshire, Cambridgeshire and Iothians in Scotland.
We also buy potatoes from Spain and France in May and June if English New Potatoes are not frying up to our standard.