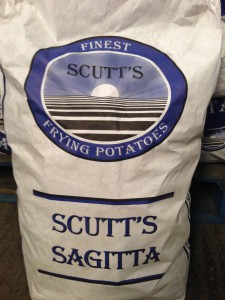 With an experience spanning 3 generations in supplying potatoes in the North East and North Yorkshire, we've built solid relationships with growers across the UK and Europe. Our aim is to deliver the best quality potatoes that our clients want. There is a range of grower varieties of potatoes that we offer.
Our modern fleet of delivery trucks ensures that our clients get their produce on time.
Quality: We guarantee our potatoes to high standards. With our suppliers from all over the UK and Europe, we keep strict control of the quality that we supply. We aim to supply the best quality potatoes at the best possible price.